Pokemon Quiz - Trivia for True Fans
Start Quiz
If you were born somewhere in the 90s or late 80s, you've caught the whole Pokemon hype at its peak. Remember all those playing cards you were trading with friends at school? Or bragging about catching certain Pokemon in the game? If you were born in the 2000s, you've probably caught the Pokemon era Revival as a teen! And you know well the thrill of Pokemon Go and such. It seems that no matter your age, Pokemon has a place in all our hearts. Since its release and spread to western countries, this franchise has been among the kid's favorites at all times. And now you have a whole generation of Millenials talking Pokemon in their late 20s and 30s. No matter where you go, you'll find a Poke-fan to discuss the franchise! Thus, it only seems appropriate to create a Pokemon trivia quiz as an additional means of entertainment for all Pokemon fans. Such a trivia quiz can span hours, considering the tons of data released in the decade of Pokemon existence. And I'm sure many enthusiasts will be able to answer most of them. After all, people spend hours and hours studying and enjoying the franchise. But, for now, I'd like to share a few impressive statistics that prove just how amazing it all is. 
Pokemon Trivia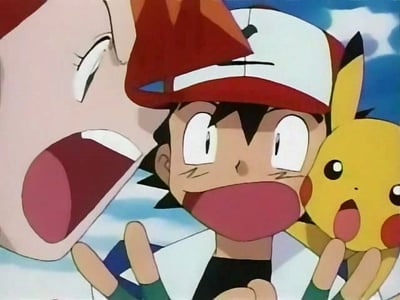 As of 2021, the franchise sold over 380 million copies! 
Pokemon is the second-best game franchise worldwide!!! (the first place goes to Mario).
Pokemon Go has over 1 billion downloads (which makes it the most installed mobile game ever.)
Pokemon cards are the second-best-selling trading cards game worldwide ever. 
The whole Pokemon franchise is the highest-grossing in the world! The lifetime revenue is estimated to be around $90 billion. 
Note that these numbers were revealed in March 2021! Now. It's been almost a year since then, and the numbers are constantly growing. In a few years, I imagine that Pokemon will come victorial at all instances where it is second-best now. 
Pokemon Quiz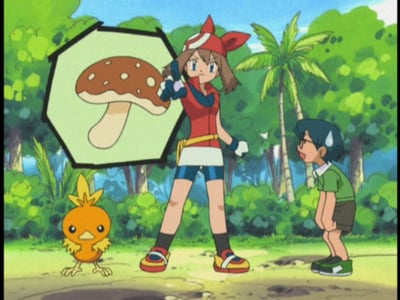 This Pokemon quiz will focus on the franchise as a whole. Thus, all games and anime series and movies will be needed to complete the test. Unfortunately, the span of the quiz formats doesn't let me cover every title in the franchise. It would take lots and lots of questions, and I don't want to bore my audience. Instead, I'll be focusing on the most interesting details in the franchise and some of the cutest Pokemon I've seen. So, you'll see what Pokemon I like best and which trivia facts I find the most fascinating. But how about you? What is your favorite Pokemon? Honestly, min number 1 is as cliche as they come - Pikachu. But it is one hell of a cutie! If you are a big fan of anime, I can also offer you this
Ultimate Anime Quiz
that covers an impressive number of iconic anime TV series and movies! Good luck with your trivia facts! Go Catch' Em ALL!!
About Denis
Denis is a maestro of amusement, curating delightful quizzes and trivia. With a knack for crafting engaging questions, Denis brings laughter and learning together seamlessly. From casual get-togethers to lively events, Denis's quizzes promise an entertaining and educational experience for all. Join in for a fun-filled adventure!
---