How Horny Am I? We Know What You Think About!
Start Quiz
Are you horny?
Please, don't be confused; I'm not asking for myself. Heh. This is actually a Horniness quiz that will measure your libido level. Are you always horny? Or very rarely? If you are asexual, you may like this
Sexuality Quiz
for a bit of procrastination fun! Horniness, huh? This is a rather sensitive topic to discuss online, innit? But who cares? Let's do it! Let's cover the details if you are still unsure what we'll be testing in this quiz and how the process will go. 
Horniness Quiz Results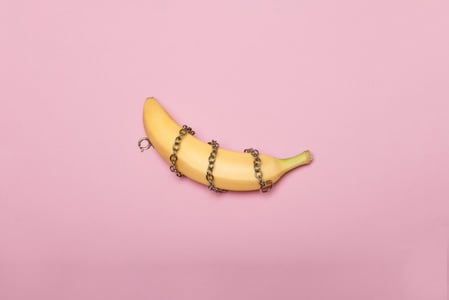 As expected, you'll get a measure of your horniness at the end of the quiz. Granted, we cannot measure your sex hormone production levels, but this is not a clinical study anyways. So instead, this is a sensual quiz that deals with your emotions and instant associations. In this Are You Horny Quiz, we'll ask you a series of intimacy-related questions and assess just how horny your responses are. To get precise results, please, answer all the questions honestly. When dealing with associations, choose the closest option to the one that comes to mind! We will also appreciate an honest review of whether your results match your expectations. For example, did you think you were way hornier than the result said? The case may be the modern restriction of sex-related topics in society. 
What Is Considered a Normal Horniness Level?
 Let me tell you this the first and last time - any level of horniness is acceptable. This is a natural response of your body. So, it's all fine unless you display a sexual predator tendency, of course. Many stereotypes about human libido exist. And it is a constant in your life. Sex drive fluctuates. So, we are only assessing your current horny level of yours! Plus, a widespread stereotype that men think about sex almost all the time is just that - a stereotype. Your horniness is not affected by your gender. Men can also be asexual, and women do think about sex regularly. So, please, remember that any result is an okay result! 
What Are Horniness Test Sources?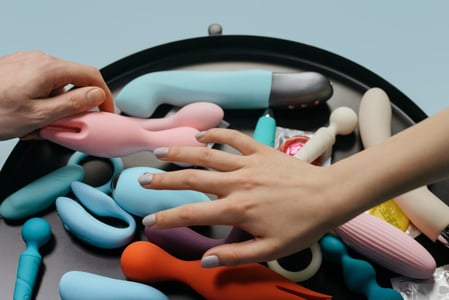 A couple of sources were taken into work during the creation of this test. The idea's muse was Healthline's article about an amazing like with intimate products, Dame. The company specializes in "thoughtfully engineered toys" for women. In the article, the company's CEO, Alexandra Fina, ponders the importance of discovering your and your partner's desires. (Not sponsored!) Thus, why not take this horny quiz to determine how often you think about sex and whether your libido needs some extra stimulation? After all, discovering your desires is a way to mental stability and happiness. And if you ARE horny and want to know more about how to spice up your sexual life, take this
Kinky quiz
to find your secret desires! 
About Denis
Denis is a maestro of amusement, curating delightful quizzes and trivia. With a knack for crafting engaging questions, Denis brings laughter and learning together seamlessly. From casual get-togethers to lively events, Denis's quizzes promise an entertaining and educational experience for all. Join in for a fun-filled adventure!
---