Which Total Drama Character Are You?
Start Quiz
The Total Drama series is a popular animated reality television parody series that puts a humorous spin on the reality show genre. The premise revolves around a group of diverse teenagers who are fighting for a chance to win the prize money. They are brought to a remote location to compete in challenges and do everything in their power to avoid elimination.. Each season features a different cast, but there are certain "people" featured in multiple.
The challenges range from physically demanding tasks
to brain-teasers
. If you've seen at least one season of the show, you know how exaggerated those competitions can be! Plus, the contestants do form  alliances and rivalries in order to win! Which adds an extra twist and drama to the show.
The show's humor takes a highly satirical side of reality TV tropes, hilarious character interactions, and witty commentary from the host.
Total Drama Characters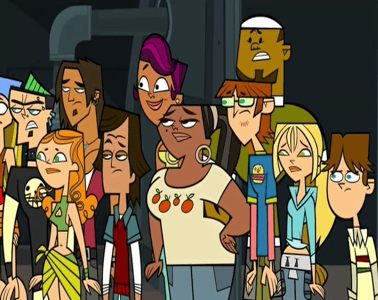 Total Drama is known for its quirky and memorable characters. All fans of the series have had the following though at least once in their lives: which total drama character are you? 
And I'm sure you've asked yourself whether you'd win the prize money or not as well! 
And this Total Drama quiz is your chance to find out which of the memorable and often quirky characters of the series resembles you the most! 
Just answer some questions and you'll get your match! 
You can be either the iconic winner and a beloved character or a supportive one who gets eliminated after the first challenge! So, you'll get your answer about your chances to win the competition automatically! 
Here are some of the most popular Total Drama characters that people just naturally tend to find fascinating: 
Gwen 
Duncan 
Heather
Courtney 
Owen 
Lindsay 
Noah
LeShawna 
Cody 
Alejandro
These are just several exemplary characters who are the most memorable! However, it doesn't mean that this test is limited only by these particular characters. You will find some rather unexpected names added in order to add a variety of different characters! After all, people have very diverse characters and we'd like to offer variety as well. 
It's worth noting that the popularity of characters can vary among fans, and new seasons and contestants add more and more beloved characters all the time! 
What Total Drama Character Are You?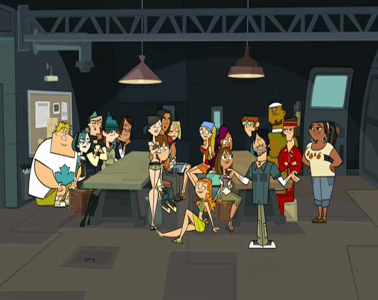 Discover your inner Total Drama character with our fun and entertaining quiz! Whether you identify with the sassy and confident Gwen, the mischievous Duncan, the competitive Courtney, or another iconic contestant, this quiz will delve deep into your traits, preferences, and
quirks to reveal
which Total Drama character you truly embody. 
Be sure to answer all the questions frankly and intuitively. Don't think about your answers too much, go with the first thought! Or choose the answer which is the closest to what you really want and feel!
So, are you ready to embark on this zany adventure and uncover your animated alter ego? Let's get started and find out who you'd be in the drama-filled world of Total Drama!