What is Wrong With Me? Uncover Here
Start Quiz
 There are many things that can go wrong in our lives. And no person is perfect. We all have our flaws, and it's always good to know yours. This way, you know the areas where to improve yourself. Or just do what you like and be yourself! It's all up to you.
This quiz will tell
the area of your issues
. For example, do you have problems with socializing? How about your career? Are you mean to too naive? This test will uncover your secrets and find the root of the problem. The final goal is to look at your mindset and improve it.
You should love your authentic self. The feelings of sadness, despair,
depression
,
anger
, and so on ll have a root and should be treated. I only hope this "What is wrong with me quiz" will be of help! And not a trigger to insult you. 
What Is Wrong With Me?
Feelings
The main component of our issues is our feelings. Therefore, our mental well-being is just as important as physical wellness. Think carefully - do you feel immense pressure because you put too much on your shoulders? Do you expect too much from yourself? 

This is a common issue for many of us. This is a highly competitive and demanding world. And we all do as much as possible to stay afloat, possibly even prosper. If you are a perfectionist, your feelings are now jumbled because of the constant pressure. Instead, take a moment to relax, a moment to appreciate your hard work, and just enjoy the peace. Then, spend a day with your family to feel their love.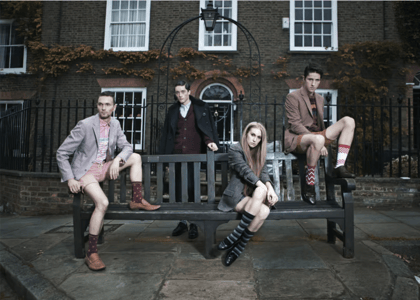 Laziness
On the opposite side of the issue is immense laziness. For many people, all that pressure results in hours, days, and weeks of procrastination. You may be intimidated by a huge task or simply feel tired cause of the constant race the world is in. And you fight the mammoth with its opposite - laziness. Improve your time management skills to deal with this aspect of your personality. 

Plan your days, separate the big task into several smaller tasks within, and so on. An important step is turning off your social media for a while. It gets destructive no matter what task you do. Do you even decide to check the news for five minutes and get stuck for hours? Yeah, me too! And this is why we need to eliminate it completely. 
Pride
 This is a sin that often gets neglected in modern society. "We all should be proud of who we are." Meanwhile, it can become one of
the most dangerous sins
out of the bunch. Pride is a tricky thing that borders on empowering and dangerous edges.
On the one hand, we all should be our pride. But, on the other hand, it can
easily turn into narcissism
in the wrong hands! Be careful with this "wrong" side of you. I also recommend completing this
Psysopath quiz
. Who knows, maybe, this is what's wrong with you. 
About Denis
Denis is a maestro of amusement, curating delightful quizzes and trivia. With a knack for crafting engaging questions, Denis brings laughter and learning together seamlessly. From casual get-togethers to lively events, Denis's quizzes promise an entertaining and educational experience for all. Join in for a fun-filled adventure!
---